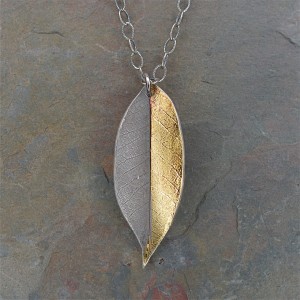 You may have noticed that I've been incorporating gold into more of my pieces lately. Yes! I am in love with the process of designing pieces that show off the gold in different ways. Sometimes it's only peeking through textures and other times, Whoa! There it is, all glorious and shining brightly.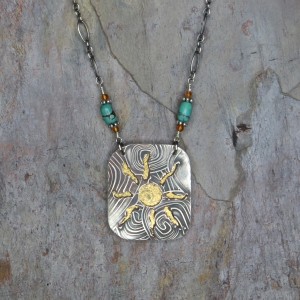 For those of you who may not know, I am a Pinterest junkie. I can spend hours upon hours on there, finding loads of inspiration for new pieces. I also find a lot of cute, weird, and inspirational posts for my Dharma Cowgirl Facebook page. You know, the sometimes bizarre but otherwise beautiful good morning and good night posts that many of you have told me that you love. Which, by the way, means so much to me. I post what touches my soul and the fact that many of my posts are meaningful to others out there is wonderful. Well, anyway, I digress. Pinterest is where I stumbled upon Keum-Boo.
Keum-Boo, which is Korean for "attached gold", is an ancient Korean technique of applying super thin sheets of gold to silver. The 24 carat gold foil is applied to the silver using heat and pressure which actually causes an electron exchange between the two metals. The result is a permanent diffusion bond. I have found it to be a challenging technique but oh so worth it. It works best on low relief designs. Keep an eye out for more daring designs as I become more confident with this technique.